When I was trying to distract myself from the horrible hills during my last half marathon, I started looking at the other runner's feet. I was shocked at what I saw: hundreds of people running one of the most challenging half marathons in the country (the La Jolla Half Marathon, in case you are wondering), wearing cotton socks!
It's common knowledge that shoes are critical for anyone who wants to run, but socks are often overlooked and people will put on any old pair as an afterthought. Trust me, the absolute worst thing you could do to your feet is let them sweat in cotton. It does not wick moisture- it stays wet and will not only cause blisters, but make them stink and just feel plain icky! If you are going to invest $100 or more on a good pair of running shoes, do  your feet a favor and spend just a little bit more to get at least one good pair of socks.
So, what are good socks you wonder? This may surprise some people, but my answer to that question is wool! You might be thinking "but wool is hot and itchy"- that's not the type  I'm referring to. There are many companies that make incredibly soft, moisture wicking, odor repelling athletic socks out of merino wool. They can go in the washer and dryer with the rest of your athletic wear- they won't shrink and are incredibly durable. My favorite socks to wear are made by a company called Icebreaker- they make some of the thinnest I have found in a no-show version. I also have several thicker pairs by Smartwool that I will choose when I plan on going on a longer (10+ mile) run.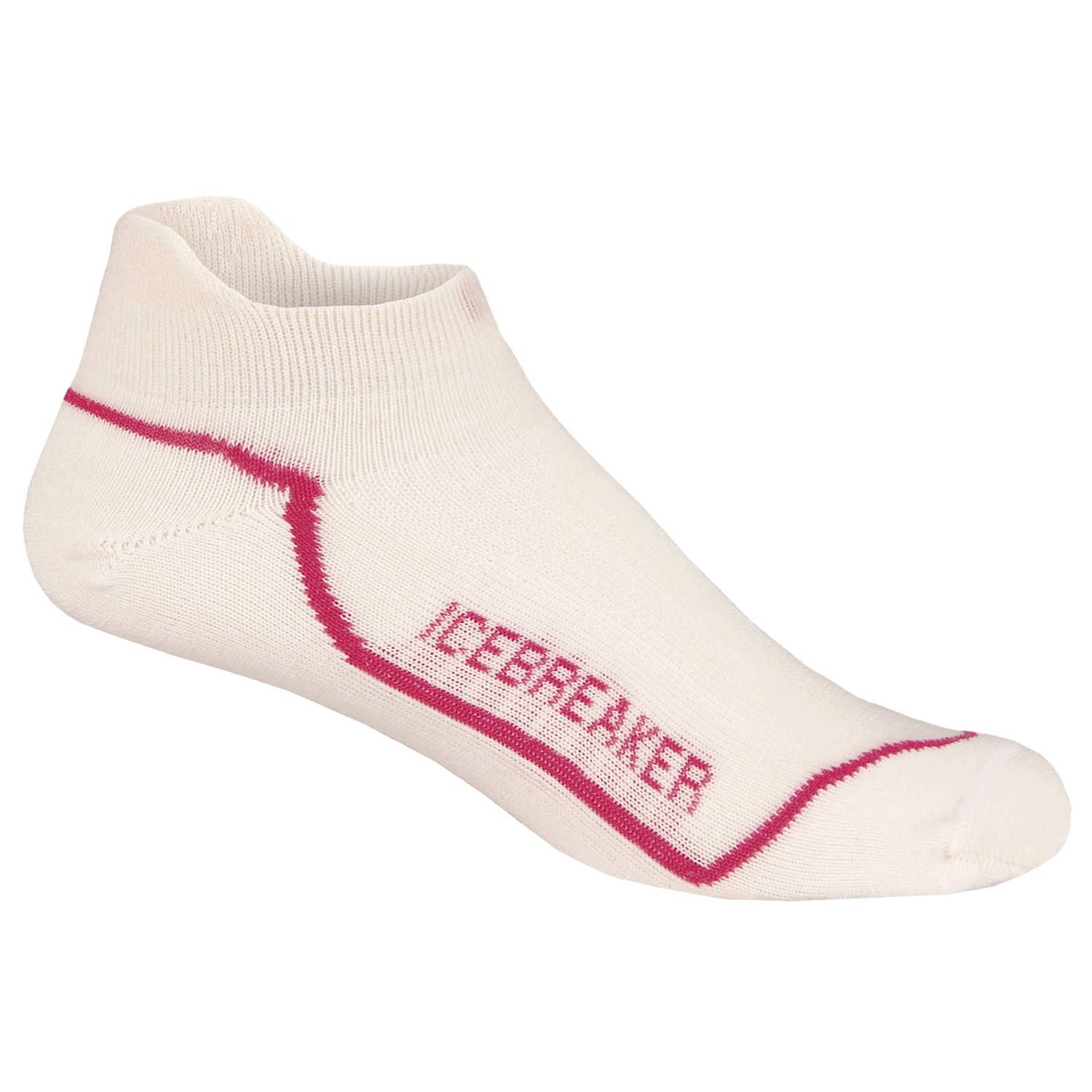 That being said, wool is not cheap- They can run anywhere between $10-$25 per pair. My husband actually just bought a pair of Smartwool Compression socks that cost $45! (even I balked at that purchase). I keep an eye out for deals- I've found them in places like Marshalls and TJ Maxx, and recently bought a few pairs of Icebreaker Run Lite Micro Socks on the website Sierra Trading Post. Great socks, great deal! You can click on the image of the sock above and it will take you to the website.
I'm positive that wool is the reason I rarely get blisters and have never lost a toenail (yes, that happens!), so I will continue to shell out the $10 or more per pair- but if you still can't stomach spending that much on socks, at least get yourself a pair that is made out of a technical fabric. You can find these at places like Target or Wal-Mart, or you can look for something like Nike's line of Dri-Fit socks at any athletic store. As moms, we have to battle enough excuses not to get out there and sweat on any given day- don't let blisters be one of them!